Betting on college basketball has always been popular. If you ask any pay per head service provider, they will tell you that bookies earn so much from college basketball- March Madness specifically. In fact, experts now estimate that this year's March Madness could break its $8.5 billion record handle. And why will March Madness betting bring in billions?
Aside from its popularity among sports bettors, access to sites such as those from the best sportsbook pay per head service is another reason. With access to sportsbooks as easy as downloading an app or logging in on a website, its easier for bettors to place bets. And if the software is really good, then your players are more likely to place more wagers.
March Madness Betting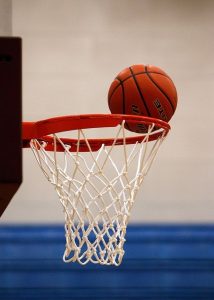 Online sports betting is now legal in 25 states. March Madness is a series of 7 rounds of single-elimination games that span over 3 weeks. There are multiple betting options available. Aside from the traditional bets you will see in any bookie software solution, there are also opportunities for players to fill out a bracket. So far, there are less people filling out brackets. However, there are more wagers played on the usual wagers on basketball.
Online sports betting will be a big factor in getting in more action from sports bettors. Add in the excitement of finally getting to bet on March Madness again (the tournament was cancelled in 2020), then you have a very excited customer base in sportsbooks. So much so, that experts are estimating that there will be more than 2019's record of $8.5 billion wagered on March Madness.