Back in November 2019, Colorado residents filled out their ballots, with the question on legalizing sports betting in it. The vote is in the affirmative, which prompted the state to work hard to open sports betting in Colorado. By May 1, 2020, in the midst of a pandemic, sportsbooks opened their doors to take in wagers. Well, more like sportsbooks online were open for registration and wagers. This is because casinos and retail sportsbooks could not operate during that time.
Given how anyone can easily become a bookie, getting into the sports betting business is a practical business venture. After all, since most sportsbooks are online,. Plus, it is easier and more affordable to create an online sports betting website. For Colorado, their first month of betting online comes from online bets, and the state had a maiden handle of $25.622 million.
Sports Betting in Colorado- The First Year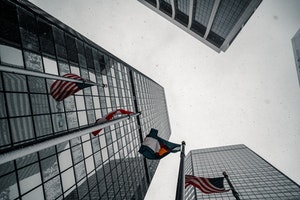 By June, revenue for the state hit $2.170 million, having a total handle of $38.137 million. Many experts from BWager.com knew that Colorado is a great state to offer sports betting to as they have a potentially large market of players. Its third month sees the state more than doubling its revenue, and by August, the state will have breached the hundred million barrier. September is when the handle starts hitting the $200 million mark.
The highest handle that the state has is January 2021's $326.90 million. The state also records a record high mobile handle of $319.354 million, and a revenue of $23.145 million. Online sports betting continues to be the majority source of wagers in the state. With many more operators joining in, the handle is only going to grow more. And if you want to earn money on sports betting as well, its time you get a bookie pay per head service to get you started.