In our first guide on scaling up your bookie business, we talked about increasing the players that you have. In today's bookie guide, we will help you learn about how you can go about pay per head sportsbook marketing efforts to increase traffic and registrations in your sportsbook. A lot of pay per head blog sites will tell you that word of mouth is the best form of marketing when it comes to online sportsbooks. And this is true. There is nothing like a recommendation from a satisfied customer to attract new business.
But there are other methods to gain a whole new set of demographics aside from your current roster. And you can gain more player sign ups through other marketing efforts. Launching your very own marketing campaign can cost you a lot. But there is a lot of flexibility in marketing, so you can definitely change your plans based on how much you are willing to spend.
Your Pay Per Head Sportsbook Marketing Plans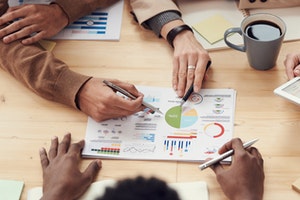 When it comes to scaling up your bookie pay per head business, you want the name of your sportsbook to gain recall. This means that you want to focus your marketing efforts in building your brand. Also, this means coming up with the main objective of your sportsbooks and the values that it stands for, and other collateral such as your logo, colors, taglines, or anything relevant. This means increasing visibility as well. Posting your logo, your services, and any promos in as many sites as you can is your goal.
You can promote your sportsbook pay per head site by building a social media presence. Create a page, a community group, and advertise on facebook. You can come up with promos and bonuses by asking followers to share your page or your posts. You can also create blogs and other sites to help you- you can create a sports blog for example where you can talk about your favorite sports and give insight on some of the popular games.
A Full Marketing Campaign
Another option, which is a bit expensive, is to hire a marketing or SEO expert and company to help with marketing. They can do everything for you, but this will cost a lot. Again, the campaign that you give will depend on how much you are willing to spend. You can start small and gain a following, or you can go big with a large campaign. Both will be able to generate new player registration, and help you earn more money as a bookie.
Get a Free Trial of the Best Sports Betting Software for Bookies Here!