In the latest sports news, all eyes are on the NBA as one of the best match ups is happening in the 2023 NBA Finals. And the Denver Nuggets win Game 1 in the Finals, beating Miami Heat 104-93. If you got a lot of action in your sportsbook software, expect to see even more in the next few games. Will we see the Nuggets continue on and start a streak? Or will the Heat, pun intended, bring the Heat and tie the series 1-1 in Game 2?
When you run your own sportsbook, especially with a sportsbook pay per head software, you can easily manage NBA bets, from spreads to totals, parlays and prop bets. At this point in the season, you are more likely to get a high volume of bets per game, since there are only a few left in the Championship series. And when looking at what can happen in the next game, it helps to review the most recent match up between the two teams competing.
Nuggets Win Game 1; Beats the Heat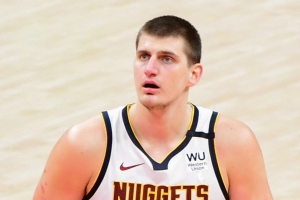 The Nuggets had an amazing offense throughout Game 1, doing well in scoring, in creating and executing plays, and adjusting to the Heat. Of course, having two-time MVP Nikola Jokic on your team is definitely an advantage. Jokic records his 9th playoff triple-double this season alone with 27 points, 14 assists, and 10 rebounds. This brings him to a total of 15 playoff triple-doubles, giving him the third most playoff triple doubles. Magic Johnson has the top spot at 30, while LeBron James follows closely at the second sport with 28.
Miami has the capability to beat the Nuggets. In fact, in their previous playoff series this season, they were able to win Game 1 on the road. But this was something that the Nuggets are well aware of, so they were sure to maintain a lead that the Heat would have to work really hard for to beat. If the Heat can rekindle the scoring they had against the Celtics in the Eastern Conference Finals, then they can easily tie the series in the next game. Game 2 will be on Sunday in Denver, at 8:00 PM ET. Make sure that you are using the best bookie software solution so you can maximize your potential to earn from a great sportsbook.
Enjoy a Free Trial of the Best Bookie Software at Bwager.com Here!