One of the best things about using a Bookie Pay Per Head service is that you will be spending less time on getting your sportsbook set up. The software takes care of your lines, and monitors your players' bets. So, you get to check out your sportsbook, look at the data, and find ways on how you can earn more. But how exactly can you expand your bookie business? There are a few different ways to get this done, and it will depend on what you are willing to spend, or the time you are willing to give.
A lot of pay per head blog experts will help you get set up. They will give you tips on how to get the best software provider, so make sure that you heed their advice. The backbone of having a good sportsbook operation is having good software that you will be using to run your business.
Expand Your Bookie Business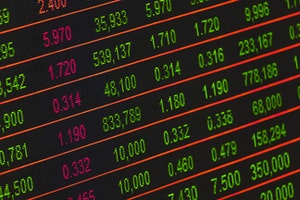 First things first, is you need to take a look at your sportsbook. Look at your player profiles and see how you can earn more from your current roster of players. You may need to increase some of their betting limits so they can bet more, or you can invite them to try out other sports. You can even go as far as getting them to play blackjack, or slots. As mentioned earlier, if you have the best sports betting platform, you can offer a lot more to your players. You can offer them online casino games and even horse racing. That way, you won't be using too much resources trying to expand, as you already have the customer base. The highest expense here would probably be offering them bonuses or free bets.
You can also choose to spend more by advertising or promoting your sportsbook online. You'll need to hire a marketing team to get this done, and it will cost you money. You can try to do it by yourself too, and start with building a good social media presence. Or, even more effective, get your current players to give your more players. Word of mouth is a very effective way to expand your sportsbook – its also a popular method in the gambling industry. You can reward your players by giving them free bets, bonuses, or have them unlock higher limits if they successfully refer a player to you. And by successfully refer, we mean the new player actually makes a deposit.