Sports betting in DC is in its first three months of legal sports betting in Washington D.C. Through GambetDC, residents can now place their wagers through their platform provider Intralot. And as many of you have been reading in various sportsbook pay per head blog articles, Intralot's presence in DC gambling has always been controversial.
The handle for July, the third month of sports betting in DC, is at $741,500. Sports betting was allowed in DC since May 28. Since its launch back then, the total handle barely makes a million at $974,953. Revenue for the same period is a paltry $180,026.
Sports Betting in DC: Who's to Blame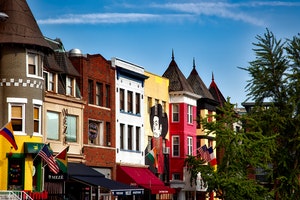 One of the first things we see in sports betting industries, is that some have better laws than others. Some make sports betting more accessible online, while others are limiting gambling providers. The best pay per head provider will be giving their bookies the best lines available in the market. After all, this is what opens a healthy competition for sportsbooks. However, in Intralot's case, the opposite could be made. They have gained a reputation where bettors and experts alike are criticizing the quality of their odds.
Another possible issue would be the lack of competition. Normally you have bookies with different pay per head sportsbook operations to choose from. In the case of DC, there are limited options. Aside from GambetDC, William Hill opened a sportsbook at Capital One Arena. Home to many professional sports leagues, the Capital One Arena welcomes sports fans who want to place bets. And the sportsbook there is apparently doing good.
Intralot's Issues
Aside from the no-bid contract controversy, the actual operations are now under scrutiny. If we compare the odds from NFL Week 1 for instance, The Eagles were -312 and Washington at +210. At William Hill, the Eagles were at -260, while Washington was +220. And as anyone who runs a sportsbook knows, the quality of the odds you offer will make or break your sportsbook business.