Aside from getting to know your bookie software, you also need to have a basic understanding of the different types of wagers that your players can make. Your sportsbook will have practically all of the wager options you can think of. Naturally, understanding how each wager works can help you minimize risk. Today, we'll be giving you the basics of betting, and we are starting with the most basic wager types you can find in a sportsbook.
Our bookie pay per head blog will give you guides from the basics to more advanced tips, strategies, and more. Knowing the basics of the wagers will help you get a good grasp of the very foundation of sports betting. This will make you a more strategic bookie with a better chance for higher profit.
The Basic Wager Types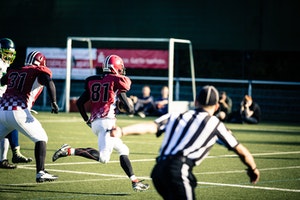 Moneyline. The moneyline bet is the most basic bet that one can make in a sportsbook. When you make a moneyline bet, you simply bet on who will win the game. In any sport (soccer excluded), there will always be a winner and loser. In the moneyline bet, regardless of the score, whoever wins the game wins the bet. While it's the simplest bet to make, its not necessarily the most profitable for bettors.
ATS or Against the Spread. Also known as Point Spread wagers, this is similar to a moneyline, but with a spread to somehow restore any imbalance in a certain game. This means that instead of betting on Team 1 to win, you are betting that Team 1 should win by at least 6 points, depending on the odds bookies set. This is why you will see odds like -12.5- the half number allows for the need for one team to win.
Over/Under. The Over/Under bet, meanwhile, is popular in bookie pay per head sportsbooks as well. Here, you can place a bet on the total number of points that a bookie will set. Then you simple pick if the game's combined score of both teams will go over or under the number you bet on. This is also called the Totals bet.