Now that we have both the National Football League (NFL) and college football, sports betting in September boasts of higher numbers. Iowa benefits from this, as the Iowa sports betting handle sets state record for revenue, handle, and mobile betting handle. Of course, many sportsbook pay per head bookies are also enjoying a surge in handle for this period.
According to an expert from a pay per head bookie blog, Football season always gives a large boost in numbers for majority of betting markets in the US. But with online sports betting increasing by the day, the possibility of earning from football betting increases as well.
Iowa Sports Betting Handle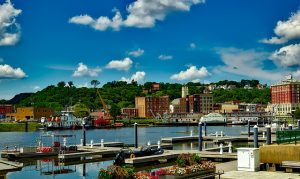 According to the state, Iowa has a $72,397,241 million total betting handle for September. This is 43.9% higher than the $50,313,674 handle for August. It is also a staggering 87.8% higher than the $38,545,352 million handle from September 2019. Given the pandemic still here, the sports betting industry is doing remarkably well, as we can see in the US sports betting markets.
Another reason why Iowa is enjoying better numbers, is because the state now also has more online and mobile betting options available for its residents. If you can try out a bookie pay per head demo, you will see how easy it is for you to run an online sportsbook. In addition, you can also find out how an online sportsbook can help you earn a lot of money in the long-term.
Iowa September Numbers
The mobile betting handle for the state for September is $50,010,623 million. This is 42.9% higher than the $34,993,351 million of August. It is also 129.3% higher than September 2019's $21,810,316. As for the state's revenue, September's numbers come in at $5,167,819 million. This is 72% higher than the $3,003,903 million of August. September 2019's revenue is $,959,745, 4.2% lower than this year's numbers. All of the numbers this month are the highest the state has seen since sports betting was legalized.