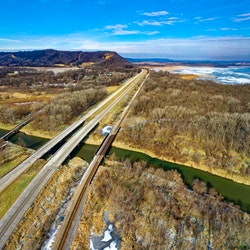 The Mississippi sports betting handle for November is down by 11%. Which is odd, considering that October was a record high handle for the state. Many sports events have been actively ongoing, where NFL betting, eSports betting, and soccer betting are some of the most popular gambling options in most sportsbooks. Like many pay per head sportsbooks, football is the most popular sport that people bet on, both the NFL and NCAA.
The sports betting handle in the state for November is $54.4 million, 11% lower than that of October's record of $61.2 million. It is also lower by 3.4% from November 2019's handle of $56.4 million. Parlay bets are at $7.3 million. Basketball wagers are at $2.3 million for the month. Many bookies that use bookie software solution are reporting growth over the recent months, even in November, so we'll take a look at the Mississippi betting market.
Mississippi Sports Betting
Revenue from sports betting is also lower in November. The taxable revenue is $8.1 million, which is 7.5% lower than October's $8.76 million. However, it is drastically higher by 114.3% that November 2019's $3.78 million. One of the reasons why we could be seeing lower numbers is the fact that people can only place bets in 26 areas in the state. Even mobile betting is limited within the premises of these land and riverboat casinos. Even though Mississippi is one of the states that allowed sports betting the earliest (August 2018), they are being left behind by bigger markets across the country.
Fortunately, legislators are seeing the potential of a more expansive betting market. Efforts are made in legislation to expand mobile betting to within the state borders. So far, efforts are unsuccessful. But maybe in the next legislative session, we will see a few bills supporting this.