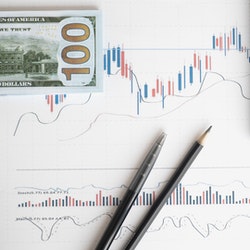 Once you are using a bookie pay per head software to run your online sportsbook, you will gain access to a lot of tools that will help you manage your sportsbook business. First, you can set and adjust lines or odds at any time. You can also add and edit players to your sportsbook. If you are even using the best software, you can change each profile on your own- from adding players to adjusting limits. And one of the best tools that the best pay per head providers offer is the report management system, or bookie reports.
It will be called different terms, depending on the sports betting solution provider that you will use, but the feature is one and the same. You can generate a report that gives you data on the activity of your sportsbook. You can configure this to be daily, weekly, monthly, and so on. And this report can help give you an idea on how to run your sportsbook.
Learn to Read Bookie Reports
As mentioned earlier, you can configure the report so you can get only the data you need. For instance, you want to see how many wagers, and how much wagers are made this week. Then, you can narrow down your options, then click to generate the report. Your reports will give you one or more of the following, and not limited to, depending on what you select:
Number of Wagers. From here, you can see how many wagers are placed by your players for the specified time period. It can be broken down for you to see which event or which sport the wagers went to. You can even track bets on a specific date or event, such as March Madness games, for example.
Amount of Wagers. You can see how much is being wagered in your sportsbook at any given time. This will allow you to see how much money is in your sportsbook. It will also serve as a guide for you to see how much you need to have, in case you will need to cover payouts.
Trends. The dashboard of your bookie software will actually give you a general overview of your sportsbook. But if you want more data so you can strategize your marketing or improve your sportsbook, you can use the report that your pay per head software generates. From here, you can see what is popular with your players. It can also give you an idea as to what direction to take in terms of expanding your sportsbook or generating more income.