When you look at how to become a bookie the easy way, every expert in the sports betting industry will tell you to go to a pay per head provider. These software service providers have a customizable and readily available sportsbook site for you to use. So if you are wondering what should you offer in your sportsbook, then you will be pleasantly surprised to see that you can offer a lot more than you think.
With a pay per head sportsbook, you can easily set your player's profiles and their limits. This means that once they log into your sportsbook, they now have access to all of the lines that you will be offering. And since you are using the best in the industry, you can offer any sport you can think of.
What to Offer in Your Sportsbook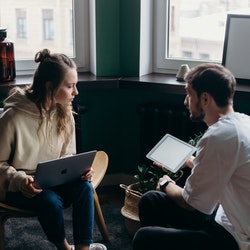 Of course, there's every sport event around the world that you can think of. European soccer? Yes. Baseball in Korea? Yes. The NBA? Yes. The Olympics? Of course. So if your players are looking for variety, there is no lack of options for them. But there is one other thing your bookie pay per head has that gives you an edge over basic sportsbooks, even the ones online.
You can be more than just a sports betting bookie. You can also offer your players tracks to bet on horse racing. Any race track in the US, Europe, even in Asia, is available. You can take it even a step further and surprise your players with access to an online casino. Again, this is easier than you think because if you are using our software, then these features are easily available to you at no extra charge. This is going the extra mile to offer more to your players without having to spend a dollar more than you normally would.