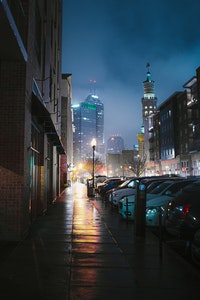 The Indiana sports betting handle decreases in April by 25.4%, according to the state's gambling report. Sportsbook PPH service experts think that the lack of basketball betting- NCAA basketball betting to be specific, is what caused the lower numbers in April. The sports betting handle for the state for April is at $236.4 million, which is lower than March's $316.7 million. Of course, this is still remarkable better than April 2020's $26.3 million.
Around this time last year, many sports leagues postponed or cancelled their events as the pandemic spread in massive proportions. But sports betting and the gambling industry persevered. Many people signed up for cost efficient sportsbook pay per head services, and created online betting sites. While there were few sports events to bet on, bookies had the options to add online casinos and other such gambling options to stay afloat. Retail casinos and sportsbooks were shut down back then. Today, some are open, but at reduced capacities.
Indiana Sports Betting
The highest betting handle that the state has is back in January 2021, with a handle of $348.2 million. The year's betting numbers were high, signaling a better year for the industry. The increase of the usage of bookie software solution for sportsbooks have increased since last year as well. Mobile sports betting has grown even more popular, especially since people have been forced to stay home. In Indiana, $214.6 million of the total handle, roughly 91% come from online sportsbooks.
However, many industry experts are not surprised with the dip in betting handle for April. April follows March, which is a huge month for gambling due to March Madness. The increase in wagering for that particular month is credited to the NCAA basketball tournament, so it is understandable that April will be less, especially since there is no league championship event this month.