Learning how to become a bookie can be daunting. Aside from learning about gambling and managing a sportsbook, you also have to stay on top of the latest in the industry. By staying knowledgeable in the current trends in sports betting, you can easily analyze the data and see how it applies to your sportsbook. For example, most sports betting markets in the US went down in February, a common occurrence. March was better, due to March Madness. April could be another month where numbers will go down, as the hype over college betting is over by then. Achieving the same stats mean things are running well. But if you are experiencing what the Washington DC mobile sports betting market is facing, then things may not be good at all.
Washington DC Mobile Sports Betting Market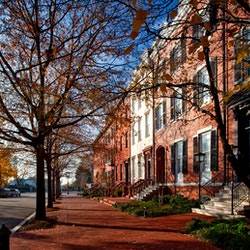 Let's take a look at the numbers first. The total sports betting handle for the state for April is $10.74 million. Online sports betting only accounts for $2.74 million of the total handle. This is very intriguing, as many know that betting through an online sports betting software platform is more frequent than betting on retail sportsbooks. In states like New Jersey and Pennsylvania, online wagering accounts for more than 90% of all of the handle each month.
What exactly is happening? For DC, William Hill has a sportsbook in the Capitol One Arena, and can take in online wagers in the area. But mostly, they are a retail sportsbook. Meanwhile, online sports betting in DC is only through one sportsbook called GambetDC. This is run by the state lottery along with the controversial Intralot.
Online Betting Numbers
Your bookie pay per head operator can give you countless options in sports betting from events around the world. And as an online sportsbook, your business can be accessed from anywhere, at any time. So, with DC having a declining online mobile handle for the past 4 months, since the year started basically, raises a lot of questions. The highest betting handle the state got was back in January at $5.2 million, but has decreased every month until it is around half its highest amount this April.
Many believe that the lines offered by the sole online sportsbook in the area is the culprit. As you learn to manage your sportsbook, you will realize that even if you have an accessible sportsbook, anyone can put up the same. The true test of quality will be on the odds that you offer to your players. If they hold no value, or your vig is too high, then players will go elsewhere. So, if you want to avoid what is happening to GambetDC, learn as much as you can about line management and make sure your lines are always competitive.