Sports betting in Tennessee this April is not as good as its previous months. In January, the state recorded the highest sports betting handle at $211.3 million. March's numbers are similar to Janaury's, but April only has $172.4 million in total sports betting handle. This is 16.3% lower than March's $205.9 million handle. But, as many a sportsbook pay per head blog will tell you, its nothing to worry about.
The trend of having a lower handle in April is normal. And despite the slight slump, Tennessee still has something to celebrate. The handle this month brings over the total betting handle of the state to over $1 billion. Tennessee is a relatively new betting market, starting only November of last year. Tennessee is also the only state in the country that offers online betting as the sole option for those who want to wager on sports.
Sports Betting in Tennessee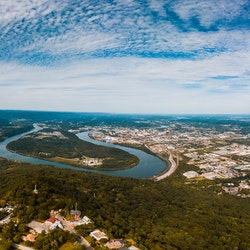 The betting software development market continues to grow even as we are in the middle of the pandemic, with the demand for online sports betting only growing as more and more people become aware of online betting as a great option to enjoy wagering. In fact, one of the best examples is Tennessee, which is an all online sports betting state. There are more online sportsbooks opening in the state, which will probably boost the numbers in the months to come.
And, as more sportsbook pay per head bookies come up, the wider the options for betting people get. For May, the NBA is active as it goes into its playoffs, while the MLB is also ongoing. Various other events in tennis, soccer, and more are also ongoing. This means that there are so many opportunities for people to earn from sports betting. Naturally, it follows that bookies will have ample opportunity to earn from sports betting as well.