We are in the third quarter of the year, and the US bookie industry is now getting ready for football season. For those who want to become a bookie, you must make sure that you have your sportsbook open well before September, the beginning of the NFL season. In the US, football is the largest market for sports betting, and sportsbooks can generate millions in revenue on one single season alone.
Many bookie pay per head sportsbooks are keen to start offering opening lines on the upcoming NFL season. So are the sportsbooks across 21 states, plus the District of Columbia. Nine other states are also rushing to open sports betting in their respective states by September. The NFL opens on September 9, but preseason play begins as early as August 12 this year.
US Bookie Industry and Football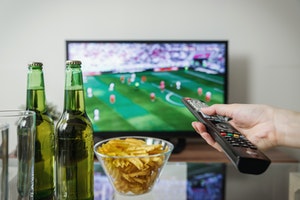 Once you start the ball rolling on learning about gambling software and pay per head info, you can start creating your own sportsbook. In just a few weeks, you can be getting a lot of action in NFL wagers that you should not miss. Remember that sports betting in the US is estimated to be worth $22 billion a year, and there is room for growth, and more sportsbooks in the market.
The football industry welcomes sports betting with open arms as well. A lot of partnerships are going on between the NFL itself in terms of access to official game data, advertising and other such arrangements. Sportsbooks are also partnering and sponsoring teams across the league. Of course, there are still prohibitions on players and league staff on betting. But the attitude towards sports betting is more open, which helps promote sports betting as a great source of side entertainment aside from watching games.