Legislation to legalize North Carolina sports betting is finally moving along. In a much-awaited move, the House of Representatives Commerce Committee referred a bill to the House Judiciary 1 committee. This mobile sports betting bill comes from, and was passed, the state Senate. The state hopes to be able to offer sports betting to its residents soon. Especially when neighboring states like Virginia and Tennessee offering sports betting to its residents.
Many sports betting markets are benefiting from the surge in sports betting during the last few months of the year. With US sports leagues in full swing, sports betting providers like Bwager have been providing bookies with the perfect platform to launch their own online sportsbooks. These pay per head service providers are able to offer online sportsbook software to bookies anywhere, without geographic limitations that local sportsbooks have. Given the advantages that online sportsbooks have, many legislators are taking note of it, and including it in their bills.
North Carolina Sports Betting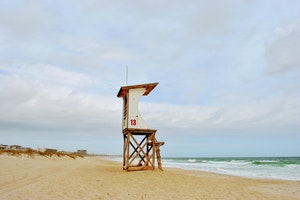 For instance, the North Carolina sports betting bill, SB 688, will allow the sports betting industry to allow online sports betting, as well as retail locations where people can place wagers through apps. Currently, only tribal casinos offer sports betting. This bill has been mostly ignored back in August. But the hearing in the House Commerce Committee brings hope to local sports betting enthusiasts.
However, the process is far from over. The bill will need to pass through around three more committees before being subjected to a House vote. Legislators also do not see any reason to rush the passing of the bill. However, any delays will cost the state money in terms of lost taxes from revenue. Ask any bookie software solution provider, and they will tell you that their bookies are capable of generating a lot of revenue, especially during peak season. North Carolina should consider the financial benefits the state could get, especially during economic uncertainty.