Getting into the bookie industry is a lot easier than it sounds. It may seem intimidating at first, but any industry is like that. You need to learn about betting, and about sports. But once you are familiar with both, you can now learn how to run a sportsbook. In fact, you can even learn how to be a bookie in 5 steps. But to understand what a bookie does, it may help to know the routine or the schedule of a bookie, so, we asked some of our bookies: What Does a Bookie Do in a Day? Here are their answers. Note that names are changed to protect their privacy.
What Does a Bookie Do in a Day?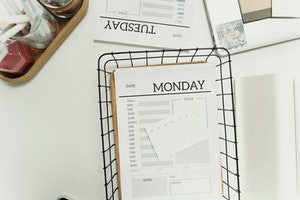 Nathan, Bookie for 4 years, shares his routine: "I start off my day reading about the news, and checking if anything big has happened. Since our bookie software already takes care of the lines, I only need to tweak those with action from my players. After I check the news, I go to my pay per head software to see if any new bets have come in. If I need to change some lines, I do it then. If there are games with action later in the day, I would watch while monitoring my sportsbook, especially for in-play betting. Then, depending on the day, I'd release payouts. Some players prefer to do weekly payouts to save on transfer fees, so I just log them as needed."
Christopher, bookie for 8 years: "I've been in this business for such a long time that I've got it down to a very efficient routine. In total, I only work a few hours each day, and the bulk of the work comes during games when I get a lot of bets. I also take the time to read the latest in sports betting news from a bookie pay per head blog or two so stay updated. Other than that, I've had the time to pursue other interests. The downside to the job is that weekends are busy with all the games, but that is where the money comes from. I take my rest days early in the week, when there are not a lot of games that my players bet on."
Bookie Routine
Keep in mind that these bookies have much more free time in their hands because they use a really good pay per head software. It helps automate all of the processes so they mostly manage the operations instead of input data and all the other manual transactions.
While starting out, it may take a bit before you can get yourself into a routine, especially when you are in the process of increasing your list of players. But once you do, the bookie routine will not be time consuming, and will not be boring, which is something that most bookies appreciate.
Get the Best Bookie Software Here!