A lot of states in the US have released their monthly sports betting reports for December, but only a few are showing an increase in handle. Rhode Island's handle is similar to that of pay per head bookies, who have registered a good increase in sports betting handle for the last month of 2021. And it is a great way to then the year for many who use a pay per head service.
Rhode Island records $54.9 million in total monthly handle for December. This gives a 4.1% increase from November's handle of $52.7 million. It also shows a 141.3% increase in betting handle from December 2020's $22.8 million, to December 2021's $54.9 million. This is also parallel to the growth of the sportsbook pay per head market each year, as more and more people are turning to online sports betting.
Pay Per Head Bookies and Rhode Island Sportsbooks See Growth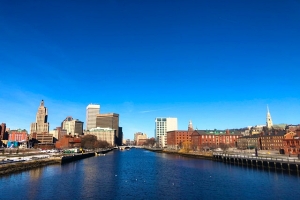 Any bookie pay per head will tell you how the pandemic has fast-tracked growth for the online sports betting industry. While retail sportsbooks are exciting to visit, many people find it easier and safer to place bets from their phones anywhere they are. The demand for online wagering has caused an increase in online sportsbooks to try to match the demand. For example, out of the total handle in Rhode Island, $31 million come from online sportsbooks. This is 7.9% higher than November's $28.7 million. It also shows a huge jump in year-on-year handle.
Online sports betting has grown in Rhode Island over the year. Back in December 2020, the handle was only at $18.3 million. We have a 68.9% increase in handle for December 2021. All in all, the state collected $454.5 million in wagers for the whole 2021. The online handle for the whole year is $241.1 million, more than half the market.
Get the Best Sports Betting Software for Bookies Here!