The Brooklyn Nets are a particularly interesting team this season so far. You have a few injured players changing the roster. You have a player who only steps into the court in away games. Then you have all these controversial trade rumors as well. But the Boston Celtics will face the Brooklyn Nets, and they need to win this game.
If you are learning how to be a bookie then you know that it is not just about the team's popularity, but trends matter too. The Nets are in a rut with an eight-game losing streak, and this is bound to attract a lot of sports betting action among NBA bettors. And with a game against the Celtics, especially without Durant, Irving and Harden, will they sustain the streak, or will they break it?
Boston Celtics Will Face the Brooklyn Nets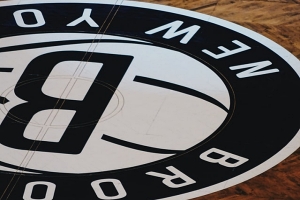 Currently, basketball betting takes up a lot of the total wagers made in sportsbooks, even though we are still far from the postseason. But if you want in on the action, read up on these sportsbook pay per head reviews to find the best software to help you run a sportsbook.
And, a few more reasons to become a bookie, is the added income that you can make on other NBA wagers. For instance, you can offer your players action on NBA trades. The Nets are deep in the trade talks with rumors of trading Harden to the Philadelphia 76ers for Ben Simmons, a couple of first-round drafts and another player.
Can the Nets Cover?
The Nets are currently 2-9 SU and 3-8 ATS. Currently, they are dealing with injuries, with Joe Harris recovering from surgery, as well as Nic Claxton with a hamstring injury, and LaMarcus Aldridge on an ankle injury as well. They have failed to cover the spread in their last 4 games, and there is no reason to see them doing so again. The Celtics are now 8.5 point favorites, with the total at 212.5.
Get the Best Bookie Software with Bwager.com Today!