It was the PASPA repeal a few years ago- the law that prohibited sports betting, that changed the landscape of both sports and sports betting. Sports betting has always been there, and many pay per head operators have earned millions from sports betting in the US. However, states only began to regulate the sports betting market a couple of years ago. But over the years, the success of state with sports betting only points to the fact that sports betting goes mainstream.
And if you have followed the development of sports betting across the country in our Pay Per Head Blog, then you will see just how much bookies and states can stand to earn from sports betting each year. In fact, some states are now taking a different stand on sports betting. Why? They see their neighboring states collect millions in tax revenues from sportsbooks. States like Minnesota are now considering it, and are starting to push legislation to legalize sports betting.
Sports Betting Goes Mainstream in the US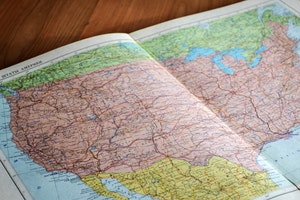 Let's take a look at Minnesota again. The state is surrounded by states that all offer sports betting, both retail and online, in their respective areas. Iowa had around $2 billion in sports betting in 2021. And when we talk about billions in sports betting, we cannot help but think of states like New Jersey and Nevada, who are capable of generating that much action in just a month.
Even more, you have New York, who did a complete 180 from rejecting sports betting to finally embracing online sports betting. The state broke the billion-dollar betting handle mark in its first month alone. Given the profitability of sports betting across the country, you should also consider getting into the business. The use of a bookie software is very accessible and not expensive. You can easily compete with sportsbooks without having to spend hundreds of thousands just to create your very own online sportsbook.
Become a Bookie with Bwager, the Best Sports Betting Software Provider!