Choosing a bookie pay per head service is the most practical and efficient option for those who want to get into the sports betting business. Becoming a bookie can be easy, and you will not need to spend months developing your own software or spending thousands of dollars to get everything set up. But starting a pay per head sportsbook can be quite confusing, especially when experts all say that you can do it in minutes.
Is it really that easy? Will it cost an arm and a leg? Why does it sound too good to be true? These are only a few of the questions we encounter, so we are sharing a few of these questions, and provide you with answers to these inquiries that a sports betting software provider often encounters.
Starting a Pay Per Head Sportsbook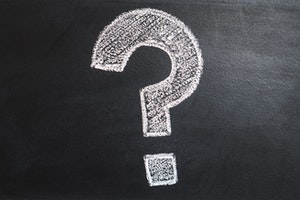 Q: How long does it take to create a pay per head sportsbook?
A: It should take you only minutes to sign up, configure your site, and add players. The timing will depend on you, really. As a pay per head service, the process is easier, with turnkey software readily available. You just need to configure the settings and you can go live and start taking in wagers.
Q: How much does a pay per head service cost?
A: The answer to this question will vary depending on the pay per head provider that you will choose. The fee is priced per player that you have each week. The price ranges from $1 to $30, depending on the provider. Some will offer a flat rate, while some will offer packages depending on the features that you want to use. Meanwhile, other providers also offer discounted rates if you reach a certain number of players. Therefore, you should always check the fine print of the pay per head provider before signing up.
Q: Will I need to study the software or train to use it?
A: A pay per head software is very easy to use, with a very short learning curve for many bookies. If it is your first time using the software, the menu should have everything that you need. Most of the features, to be used, will need to be clicked, or selected, or will need you to encode something. For example, if you want to add a player limit, you just type in the amount and the software will save the data. There is no need for any technical training or skills to use bookie software.
Get the Best Bookie Software with Bwager.com Today!