Soccer is one of the most popular sports around the world that people bet on. There are multiple soccer leagues across all continents, and countries compete for sports in the FIFA World Cup every four years. Even though the US will have football, basketball, and baseball as the most popular sports, even in Bookie PPH sportsbooks, there is quite a market for soccer and soccer betting. With the Major League Soccer heating up, we'll help you choose the best Major League Soccer games to watch this weekend.
For those into soccer betting, especially for bookies, Bwager has the best sportsbook software for your soccer wagering needs. First up, let us take a look at Atlanta United versus Inter Miami. Atlanta is the stronger club between the two. Miami is capable of scoring, but the win looks to favor the guests for this match.
Major League Soccer Games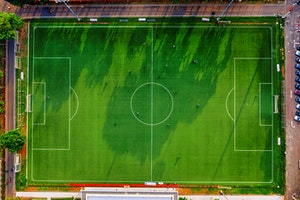 You also have the Philadelphia Union versus Montreal. For those unfamiliar with the rankings, the Union is currently sitting in the top spot of the Eastern Conference, so they are the favorites to win the game. Austin FC will be playing against the Vancouver Whitecaps. Many Austin FC fans are hopeful that the new club can reach the playoffs this season. While their postseason grab is still unsure, many experts believe that they may at least win over Vancouver.
Lastly, you also have DC United playing against the New England Revs. Both clubs are in the lower rung of the ladder, and DC has had horrible luck, losing their last 4 matches, and not winning anything since early March. Will their streak continue? Or will New England, despite being in the last spot, manage a win? Continue enjoying and betting on North American soccer. And for bookies, you can earn more from soccer action as you learn more about sportsbook marketing.
Get the Best Sports Betting Software for Bookies Here!