Pennsylvania Sports betting is consistently one of the best in the country. And online sports betting software boosts Pennsylvania sports betting as always, with more than 85% of its wagers coming in from online sportsbooks. This is consistent with the whole industry, with registrations for pay per head bookie software use increasing over the years as well. And given how online sports betting is extremely popular in the state, it comes as no surprise that it is the main driver for sports betting handle in Pennsylvania, despite the dip in handle.
If you read the Bwager blog, you will see content on gambling in Pennsylvania, and how it consistently tops the list of the highest grossing sports betting handles per state. They are also one of the highest grossing in casino gaming, with a very, very strong retail betting market.
Online Sports Betting Software and the Pennsylvania Market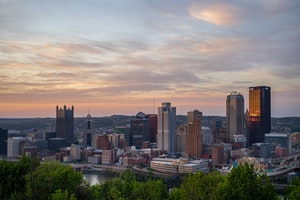 For the month of May, online casino gaming outperformed retail casino gaming in terms of revenue. The total monthly casino gaming revenue for the state us $447.8 million, down from April's $461.6 million. It still gives us an 8.4% year-on-year increase from May 2021's revenue. As for sports betting, we also see a drop in handle. The total monthly sports betting handle for Pennsylvania for May is at $493.4 million, lower than April's handle of $572.8 million.
Of course, it is no cause for worry. Any betting software development provider will have software that can generate reports on sports betting activities up to a monthly basis, and if you see these reports, you will see that it is not unusual for sportsbooks to see a lower betting handle in the spring and summer. It may be safe to assume that the sports betting numbers will stay consistent with May's numbers at least until the NFL Season starts in September.
Get the Best Sports Betting Software Platform with Bwager.com Here!