Now that bookie favorite NBA is on the off season, majority of interest, as well as betting activity has been focused on players and teams. Specifically, the NBA Free Agency, which started last night. Of course, a lot of action happens as soon as free agency opens, and we are off to a very exciting start. Let's take a look at some of the noteworthy transfers from some of the most popular players in the NBA.
Remember that becoming a bookie also involves staying updated on the latest in sports news, as this will help you with line management. And with a league as high profile as the NBA, you should be paying attention to events such as free agency, transfers, the draft, and other important off season events.
Bookie Favorite NBA and the Free Agency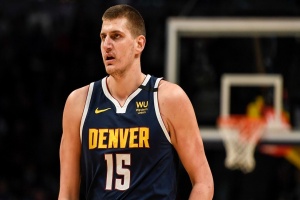 First off, lets talk about Zion Williamson who just signed a five-year contract extension. Some sports analysts are wondering if this is a worthy investment for the New Orleans Pelicans. It is, after all a contract that could cost them up to $231 million. But assuming Williamson stays healthy and plays, then it will pay off for them. Another winner would be the Minnesota Timberwolves, who keeps Karl-Anthony Towns, also gets Rudy Gobert. The tradeoff was steep, trading off 6 players to Utah, as well as multiple first-round picks up to 2029.
Meanwhile, we have also seen the biggest contract in NBA history so far. Nikola Jokic signed a five-year, $264 million contract that will give him a whopping $60 million in his last year of the contract. A win-win for the Nuggets, Jokic, and Bookie PPH who promote the NBA heavily in their sportsbooks.
There will be a lot more news on the free agency, as the days go by. Keep track of all player movements so that when the NBA season starts anew, you'll know more or less what to expect. And if you need any help with your online sportsbook, taking a look at the Bwager software will definitely be beneficial for your sports betting business.
Get the Best Bookie Software with Bwager.com Here!