In the latest gambling news, the North Carolina mobile sports betting bill remains untouched as the legislative session ends. Many in the state who are interested in seeing sports betting legalized in North Carolina have been hopeful that the bill will be passed. Unfortunately, that is not the case. But not all hope is lost for sports betting in the state.
In one of the last votes of the House, they approved an adjournment resolution that will include a few dates this year. These days will be for legislators returning to the statehouse. There, they will address issues that were not fully tackled before the session ended.
North Carolina Mobile Sports Betting Bill: Probabilities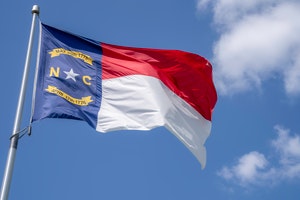 Will bettors see betting software in the state before the year ends? At this point, no one knows. The next return date for the House will be in July 26. However, we do not know if these bills will be revived in these return dates. While residents can still place wagers in retail casinos, there are only two venues existing, with one more on the way.
However, the convenience of online sports betting will always be a guaranteed advantage. It is expected to help boost local sports betting markets. But given the House's hesitance to pass a sports betting bill, residents will have to travel to bet. Most will travel to neighboring states to place wagers online. And for those who want to offer their own online sportsbooks, these bookie pay per head reviews should be of great help to you.
Get the Best Sportsbook Software at Bwager.com Here!