The sports betting industry is a very profitable one. If you are good at sports betting, you can earn thousands betting on the NFL alone each season. But an even better way to earn from sports betting, is to become a bookmaker. What is a bookmaker, and what does one do? Does it cost a lot to own your own sportsbook? Our guide on how to be a bookmaker will walk you through the basics.
There are so many questions about becoming a bookmaker, but the answer is pretty simple. A bookmaker is a person who takes in bets from people on a predetermined set of odds. The bookmaker will collect the wagered money, and distribute the payouts to those who win their wagers. A bookmaker earns by collecting a small fee for each wager. This is called the vigorish. In addition, any extra money left after giving out all payouts will go to the bookmaker, or the bookie, as revenue.
How to Be a Bookmaker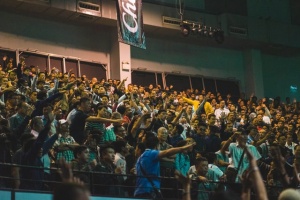 The easiest way to become a bookie is to use a bookie software solution. This automates a lot of the tasks of a bookie, which saves a lot of time, increases efficiency, and reduces, if not eliminates, errors in wagers and payouts. The bookie software solution also comes with everything a bookie needs, even the actual online sportsbook itself, to get started.
Basically, using a pay per head bookie software helps you become a bookie in such a short span of time. The process is also very simple. You just sign up with a bookie software, configure the sportsbook software, and you will be ready to begin. All you need to do is start getting players, setting their limits, and giving them access to your online sportsbook. Its that easy to become a bookie, especially if you are using a pay per head service.
Get the Best Bookie Software with Bwager.com Here!