In our latest sports update here in our bookie pay per head blog, we are bringing you Pickleball news. That is not a typo. And it is also not a joke, as athletes like LeBron James are investing, and buying a Major League Pickleball expansion franchise. Before we delve into details, we'll help you understand what Pickleball even is.
Pickleball combines the elements of badminton, ping-pong, and tennis. It can be an indoor or outdoor sport, and can be a singles or doubles game. Its played in a badminton-sized court, with a modified tennis net. You use a paddle with a plastic ball with holes. The game, though unfamiliar to many, actually exists since 1965. Due to its popularity, however, you will most likely be seeing a lot of action on this in your pay per head sportsbook in no time.
Major League Pickleball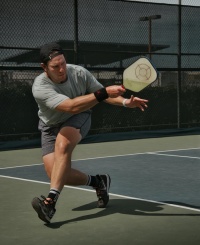 LeBron James is an athlete who likes investing in professional sports. He is part owner of the Boston Red Sox (MLB), Liverpool FC (Premier League), Pittsburgh Penguins (NHL), and RFK Racing. Now he is adding pickleball to his list of teams. Other NBA stars like Draymond Green and Kevin Love are also investing in the team. The name of the club as well as the terms are still not disclosed.
Pickleball is one of the fastest-growing professional sport in the country and in Canada. Not only are they popular for players, but they are also enjoying a rapidly-growing fan base as well. Of course, the professional pickleball league is just starting, but is very promising. The league started back in 2021 with only 8 teams. For the 2022, there are now 12 teams. The MLP will be adding 4 more clubs next year. So if you want to become a bookie, learn about the most popular, as well as up and coming sports leagues you can earn money on.
Get the Best Sports Betting Software with Bwager.com Today!