The words Texas and gambling do not often go in the same sentence together. After all, gambling and sports betting is considered illegal in the Lone Star state. But recently, Texas Senator Carol Alvarado pre-filed a Texas sports betting bill. Before we get all excited about it, let's take a closer look at the landscape of Texas politics and the history of efforts to legalize sports betting.
The bill aims to amend the Texas constitution to allow casino gaming as well as sports betting. It will need to get a 2/3 majority vote in both chambers of the Texas Legislature. After which, it will still be subject to a vote from Texas residents in the 2023 ballot. Anyone who uses a sportsbook pay per head software will not be rooting for anything to happen soon. In fact, 2024 will be an ambitious goal.
Texas Sports Betting Bill: What are its Chances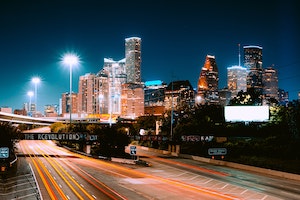 When you manage a bookie pay per head operation, you look at the betting market, their preferences, and other factors that can affect your business. For Texas, you have a large population of avid sports fans. You have quite a few popular sports teams from football, basketball and baseball, among others. So interest in sports betting will be there.
However, Texas is also a very religious and conservative state in its policies. There is an increasing presence of lobbying for gambling and sports betting, but we do not know if that will be enough. Even if the current bill passes, it will be more limited than that of other states.
Many earn a lot from using a bookie software solution to manage their online sportsbooks. Online gambling and sports betting is very popular. The proposed bill, however, talks about retail gambling, and does not mention specifics to sports betting as well as online wagering for both casino and sports betting. Sports betting is barely mentioned, so it can be easily dropped in favor of a sole bill focusing on retail gaming. So looking at it, unless another bill is passed, we should not expect much from this.
Get the Best Bookie Software with Bwager.com Today!