On Thursday, the Colorado Department of Revenue reported that online and offline sports betting locations experienced a 5.6% increase in action from December to January. Specifically, $547.1 million worth of bets were placed during the Centennial State's first month of 2023 — an increase of roughly $29 million or 0.1% on the tax bill for the state, totaling $2.58 million for January. The numbers are great for a state that offers both retail and online casino software and sports betting.
The hold percentage decreased from 7.9% to 6.4%, meaning players took home more money this month. As always, using a pay per head sportsbook still remains to be the best option. In Colorado sportsbooks, most, if not almost all of their handle come from online wagers. But how does it compare to the previous months and year?
Colorado Sportsbooks in January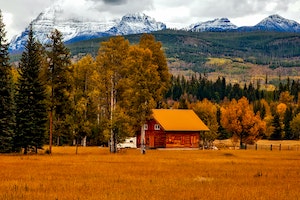 The highest handle ever recorded by the state was back in January of 2022, where sportsbooks in Colorado took in 573.7 million dollars in wagers. It has been a year already since then but the state's sportsbooks have yet to beat the record. Could the slow increase in handle finally mean that the record will be broken?
If you check with the best sports betting software, you will be able to see which sports events were popular during January. For instance, you have basketball who's popularity increased from 28.5% to 32.5%. Meanwhile football was the second most bet on sport. The football handle dropped from 26.5% to 22.3%. The handle from football may continue to increase into February as it usually happens during the Super Bowl.
We could also see more wagers and professional and college basketball as we get closer to the postseason. Maybe in the next few months, Colorado sportsbooks could beat the record that they set last year.
Get the Best Sports Betting Software for Bookies with Bwager.com Here!