In the latest sports news, we are taking a look at one of the more high-profile injuries in the NBA. Kevin Durant, who recently transferred to the Phoenix Suns, sprained his ankle. Given the injury, there is a possibility that Durant could miss the remainder of the season. This is unfortunate, considering that Durant has not even had the chance to play in a Suns home game. With the circumstances seeing us miss Durant for at least the next few weeks, how will the Phoenix Suns manage Kevin Durant's injury?
In our sportsbook pay per head blog, we look at what most bookies will look at: the possible outcome of the Suns playing without Kevin Durant this season. However, Durant is known for his ability to bounce back from an injury and play as if nothing pains him. So depending on the severity of his injury, so long as the Suns can maintain their presence in the season, Durant can ease back in and do what he does: play smart, and play well.
Phoenix Suns Manage Kevin Durant's Injury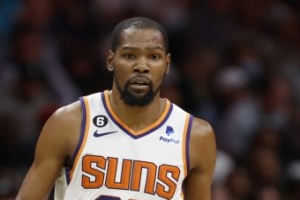 Assuming Durant will not be totally out this season, the Suns can rely on him to be able to seamlessly join the team. He knows when to move, when to pass, and all that. And this is not just a guess- there is history to back this up. He has been with the Suns for three games so far, and even coming in from an injury and a transfer, he plays 69% from the field, 54% from 3.
Back in 2019, he was absent during the playoffs with his calf injury. He went back during a Finals elimination game and scored well, and with 3-pointers. The following year, a similar situation happened. He shot 5 for 5 and at 65% from the field in the three weeks back after an almost two-month absence. If you want to become a bookie, you need to understand why this is important.
Because this tells us that even if the Suns will not have Durant for the meantime, we know that he will be able to perform well in this comeback games. And this will affect how the lines for their future games will be made, of course. And if it is anything as good as the 73 points that Durant and Booker made, then it will definitely be worth keeping track of.
Get the Best Bookie Software with Bwager.com Today!