Vermont may be the next state to legalize sports betting. That is if they can maintain the pace of the movement of the Vermont sports betting bill in the Senate. The House of Representatives of Vermont passed House Bill 127. House Bill 127, or HB127, aims to authorize a number of online sports betting operators, ranging from two to six, to offer online wagering in the state. Given how popular sports betting is, especially through online platforms like a bookie software solution, Vermont is in the right track for its betting market.
The bill also aims to legalize betting on horse races. This is something that bookies can also do by using betting software development services. However, the bill will not allow wagering on events on Vermont colleges. According to the bill, the Department of Liquor and Lottery will be the regulatory body for sports betting in the state.
Vermont Sports Betting Bill: What Happens Next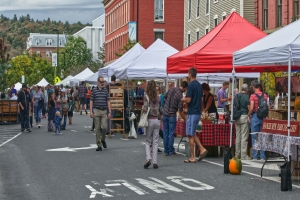 HB 127 has been moving through the state's legislature quicker than similar bills in other states. The bill was introduced in the House just last January 31, and will now be on its way to the Senate for deliberation and voting. The current legislative period will end on May 9, so many are hoping that the Senate will be able to pass the bill before then. If it passes, it will then head to the office of Governor Phill Scott, who is vocal with his support of the bill.
Using a sportsbook pay per head definitely helps bookies earn a lot from sports betting. Vermont can also collect taxes, at around 20% minimum of revenue, and will help fund state programs. Its about time that the state legalize sports betting, especially since their neighboring states have such successful betting markets. New York is the best example, earning $108.2 million in gross revenue in just February of this year. New Hampshire only offers one sportsbook, but revenue is at $3.3 million for last month. Massachusetts now recently legalized sports betting, and estimates are at around $60 million in annual tax revenue, so the potential in the region is definitely there.
Get the Best Sportsbook Software for Bookies at Bwager.com Today!