The NBA Playoffs are in full swing, and basketball fans (and bettors) have been sitting on the edge of their seats cheering for their favorite teams. One of the matchups that is getting a crazy amount of action in many a sportsbook pay per head site is between the Philadelphia 76ers and the Brooklyn Nets. Last night, the Sixers were able to win Game 3, taking the 3-0 lead in the series. Our NBA playoff preview will take a look at one of the most important games this weekend.
Of course, its do-or-die for the Nets, so they have to be able to dominate the court in Game 4. Back in Game 3, they were able to take back the lead and got as much as a 82-76 in the third quarter all the way to the last 12 minutes of the game. What they have to do in Game 4, is to get this lead, maintain it, and win it.
NBA Playoff Preview for the Sixers and the Nets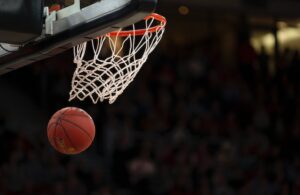 The 76ers have Joel Embiid, so the Nets will have to be able to contain him, as well as Maxey, who won a third of the 76ers points in Game 2. The 76ers are doing a good job at scoring, something that the Nets will have to be vigilant about. A lot of sportsbooks have the 76ers as the favorite to win, at around -5.5, while the totals are at 208.5. As for the moneyline, some sportsbooks have the 76ers at -235, and the Nets at +194.
Before you check the lines at your pay per head bookie sportsbook, remember how the teams scored in the series so far. In the first game, the 76ers win 121-101. Game 2 is 96-84, while Game 3 is 102.97. During the regular season, the 76ers won 68.2% of their games where Embiid scored 30 or more, while only at 59.1% if Embiid scores below 30 points.
Given how explosive some of the 76ers players are, it will likely be an aggressive game. The Nets should be wary of fouls though, as the 76ers do well with free throws. Will wee see the 76ers get a quick break when they win Game 4? Or will the Nets stretch the series and aim to win every single game left? Regardless of the result, this will truly be profitable for your sportsbook, so make use of your bookie software solution well.
Get the Best NBA Sportsbook Software for Bookies at Bwager.com Here!