In February, Illinois broke its streak of four consecutive months with legal sports betting handles exceeding a billion dollars. This is reported by the Illinois Gaming Board, as part of their monthly releasing of betting figures. Over the past few months, sportsbooks in the state have enjoyed a total monthly betting handle that exceeds the billion-dollar mark. Given that football season has ended, betting handles are expected to decline slowly up until the summer season.
But those who use a pay per head sportsbook service need not be worried, as basketball is still in season. College basketball will end in the beginning of April. But the NBA will only be entering the playoffs. So, there are a lot of opportunities to earn money from sports betting still.
Illinois' Sports Betting Streak and Numbers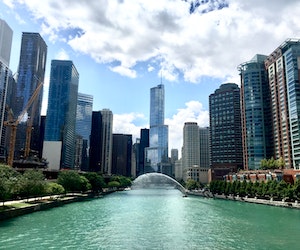 The total monthly sports betting handle for February was $875.4 million, marking a 19% decline from January's record-setting handle of $1.07 billion. However, it was still a 22% increase compared to the same month last year. If you are a bookie, your sports betting platform technology will enable you to keep track of the numbers in your sportsbook as well. This will help you tell if your sportsbook is doing well or not.
Despite the dip in handle, sports betting in Illinois still generated $68.4 million in revenue. They have a hold of 7.8%, which was slightly lower than January's figure by 1.2%. The state collected $10.3 million in taxes, down from the previous month's $14.4 million. Cook County, which includes Chicago, contributed over $700,000 in tax revenue from a 2% levy. This levy is from an adjusted gross revenue of $35 million in wagers. Another thing worth noting by those who use a bookie pay per head software, is that since 2019, Illinois has joined the ranks of Nevada, New Jersey, New York, and Pennsylvania as the only states in the country to surpass a handle of $20 billion in sports betting.
Get the Best Bookie Software at Bwager.com Today!