Sports betting is one of the most exciting things you can do, which you can earn from. You can do it for fun, to see if you can make easy money over watching exciting games. You can also take to another level and learn how to bet on sports and do it to earn an income. But aside from that, there is another way you can earn more money than just betting on sports. And that is to open a sportsbook.
If you know a lot about sports betting, then might as well put that knowledge into good use and earn a more long-term source of income as a bookie. There are a lot of ways that you can create your own online sportsbook, but the quickest way to become a bookie is to use a good pay per head software. It's the most helpful software for bookies, and it is also the most affordable option today.
Earn a Better Income Than Betting on Sports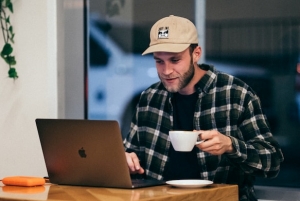 As a bettor, you do not have a guarantee that you will take home the money you expect to get. It's the essence of gambling, after all. And when you do win, its limited to the odds you bet on. So to win big, you either take big risks, or you bet a lot of money. It then becomes more practical, that given your background in sports betting, you use that knowledge to earn even more than you would.
As a bookie, you can use a good betting software to create an online sportsbook and earn from every bet you take. Bookies take a cut from each wager from the vig, as well as any extra money you get to keep after releasing payouts to players.
And because you will be using a pay per head software, the overhead cost will be low. You can get bookie software by paying $5, or maybe less, per player each week. If you have a player that places wagers throughout the week, the vig will more than cover the pay per head cost of that person. It can even pay for any promotion or bonus you give them. That way, you get more money coming back from money you are investing in sports betting.
Become a Bookie Today with Bwager.com Here!