In the latest gambling news, we are taking a look at the 7th state in the country to legalize online gambling. Rhode Island legalizes online casino gaming as Governor Daniel McKee signs the iGaming bill into law. The bill is quite limited. Especially when you compare the legislation with that of other states. But many believe that it is better than having none at all.
However, when you create a casino, you need to know what your market wants. In addition, you should be able to offer them a wide variety of options, as well as attractive promotions. If there is only one casino in the state, then what will motivate them to offer enticing deals when they have monopoly of the market?
This will be a problem that gamblers may encounter in Rhode Island. This is because Bally's has the exclusive rights to operate an online casino in the state. Given how accessible and profitable the use of online casino software is, it is surprising that there are no other options available for bettors.
Rhode Island Legalizes Online Casino Gaming- The Simulcast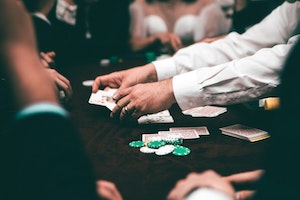 Looking at the details of the bill, however, the aspects of online gambling seems a bit different. Especially if you compare it with what you will find in a casino pay per head software. For one, the online casino in Rhode Island will be a live casino. Basically, existing table games at the Bally's Twin River Lincoln property will be streamed online. Then, residents can place wagers online on these games.
While they do want to be competitive with other gambling markets, their current bill is somewhat restrictive. In fact, it somewhat reminiscent of the earlier online sports betting landscape of Washington, D.C.. Other states like Connecticut, Delaware, Michigan, New Jersey, Pennsylvania, and West Virginia all offer online casino gaming. But out of all of the seven, Rhode Island's seems to be the most basic in terms of coverage and operations.
This Simulcast option that Rhode Island will use may be a way for the state to offer online gaming without more complicated laws like requiring a vote and more. It will definitely be a unique iGaming market. The question is, will it be as successful as the other six?
Get the Best All-In-One Gambling Software with Bwager.com Here!