Bronny James, son of NBA superstar LeBron James made the sports news this week, but for a different reason. He suffered a cardiac arrest and is now in a stable condition. On July 24, reports started to come out that James was rushed to the hospital after collapsing due to a cardiac arrest during a basketball workout.
A cardiac arrest is different from a heart attack, which is uncommon for James' age. Cardiac arrest, however tends to happen to young athletes. His own teammate at USC suffered the same incident last year.  He was able to return to the game six months later, wearing an ICD, which helps ensure that his heart is functioning properly.
James was rushed to Cedars-Sinai Medical Center, and was discharged. He is now at home and recuperating. Further tests will need to be done to ensure that there is nothing else to be worried about. James has been pre-screened already, since he plays college basketball, as most of you who use a pay per head sportsbook know. But prior to this, the results have been normal.
Bronny James and Basketball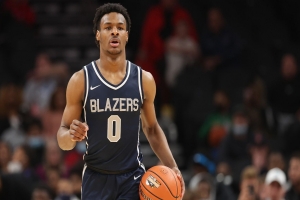 Many consider Bronny James as a first-round prospect if he will continue his career and get into the NBA. Those who are in the business of sports betting know to keep an eye out for the player. Not only is he good at the game, but his dad, LeBron, has already stated in the past his desire to play alongside his son in the NBA. Imagine the publicity for whatever team will get them, should it happen.
And if that happens, then your sports betting software will easily handle the action. It is possible for your sportsbook to get what could be hundreds of wagers on games with the father and son duo. For the meantime, he will be continuing his workup to determine the plan to his recovery. This means going back to his day-to-day routine, and, later on, returning to basketball.
His father, LeBron James, took to twitter to update the public on the status of Bronny, and extends their gratitude for all of the support that their family has been getting. Many are optimistic that James will be able to bounce back from this.
Get the Best Bookie Software with Bwager.com Here!