When it comes to gambling industry, casinos are one of the more profitable businesses, both online and retail. And in the US, these businesses earn billions each year. In fact, US Tribal Casinos earn $40.9 billion in revenue for the fiscal year 2022. According to the National Indian Gaming Commission (NIGC), tribal casinos earned almost $41 billion in Gross Gaming Revenue (GGR) in the 2022 Fiscal year that ended in June 30.
Revenues from casino gaming are normal fixtures in reports from the best Bookie Pay Per Head Blog as it is important to keep track of the local industry. And if we look at the numbers there is a decent 4.9% year on year increase in GGR. This is also the highest GGR reported by the commission.
The historic revenue reflects just how successful tribal gaming is in the country. The reports come from 519 audited financial statements across 244 tribes that operate federally-regulated casinos. The GGR comes from 519 establishments in over 29 states.
US Tribal Casinos Are Going Strong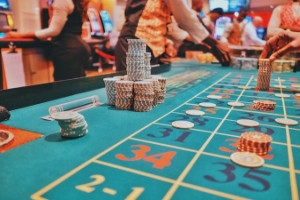 Since the 2002 fiscal year, tribal gaming revenue has only experienced a year-on-year decrease twice. That means that for over two decades, the gaming industry continues to grow and still has not reached its peak. The constant growth in revenue is not limited to tribal casinos. Commercial casinos have a $60 billion revenue in 2022, which is 14% higher than the revenue reported in the previous year. You can check casino reviews to see the most popular tribal and commercial casinos.
Given how the actual revenue numbers exceed market expectations, it is safe to say that growth in this industry will continue. With the many developments and innovation in technology, more and more gambling products are available for both players and those who want to open an online casino. So when you consider putting up an online sportsbook, or a gambling site, make sure to include casino gaming in your selection, as it is a proven source for good revenue for your business.
Get the Best Gambling Software with Bwager.com. Enjoy a Free Trial Here!