In the latest sports betting news, we are taking a look at the Kansas betting market, which is taking a hit lately. Being a sports bettor in Kansas during June wasn't a disappointing experience. However, for legal sports betting operators in the Sunflower State, it was far from favorable. And any Bookie PPH software user does not want to hear that.
The Kansas Lottery released their report Wednesday, revealing a substantial 53% decline in revenue compared to the previous month. Furthermore, the hold percentage experienced a significant drop, plummeting from 12.2% in May to 4.2% in June. The hold percentage is what sportsbooks get to keep, so it means that bettors really won a lot in this period to see such a low handle.
Kansas Betting Market is a Bettors Market in June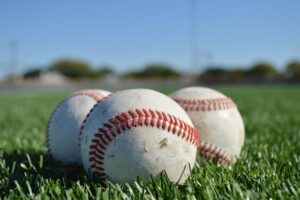 Aside from sportsbooks facing significant payouts, the overall handle for June in the Sunflower State reached $120.3 million, reflecting an 18.4% decrease from the previous month. Revenue for the same period was a mere $4.1 million. The handle can be easily explained by a less-than-busy sports calendar in the country.
Online sports betting accounted for a substantial 96.7% of the overall handle, with retail contributing only $93,701 of the revenue. This is pretty standard for states that offer both retail and online sports betting. Using bookie software is popular for this very reason. Online sports betting is very convenient for bettors, so its not surprising to see online wagering dominate the market.
June usually is quite a slow month for sports betting in the state. A downward trend in betting is common this time of the year. But with the hold percentage being what it is, even revenue suffered. Normally, sportsbooks can see a lower handle but still record an increase in handle. Time will tell if July's report will show similar numbers. Hopefully, bettors will enjoy betting on the MLB while football and basketball is out on break. Keep an eye our in your own sportsbook pay per head operation for any similar trends, especially with your hold percentage.
Get the Best Bookie Software with Bwager.com Here!