When you open a betting business this time of the year, your sportsbook will be getting majority of its action from baseball betting, as the MLB season is underway. Given the bare sports calendar this time of year, baseball betting can also attract a lot more bettors, so you can definitely earn a lot from the sport. Thus, its important to know as much as you can about it. Today, we have for you a bookie's quick guide to MLB Prop bets.
Prop bets are very popular in baseball, and your sportsbook can earn a lot from it. Prop bets are wagers on specific aspects of a game that is usually not directly connected to the outcome of the game. It often involves players or teams and things they do within the game.
A Bookie's Quick Guide to MLB Prop Bets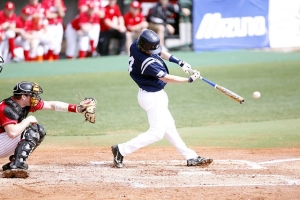 One of the most popular prop bets in the MLB are player performance props, which focus on the performance of the players. These wagers will usually be about the over/under on the strikeouts of a pitcher, the hits, home runs, or RBIs of a batter, and the like. One can also make a wager on which player will hit the first home run of the game.
As a pay per head bookie, you will also be seeing prop bets specific to teams. For example, a player can place a bet on which team scores first, which team will be the first to hit a home run. The over/under on the total runs can also be bet on.
You also have Inning Props, which are bets that focus on a specific inning of a game. If you want to learn more about baseball and baseball betting to understand this better, our sportsbook pay per head blog is very helpful with our other tutorials. There, you can learn more about game outcome prop bets, like if there will be walk-offs, extra innings, and more. Lastly, you also have pitching props, which are quite popular. These are wagers on if a pitcher will allow a home run, if a pitcher will earn a win or a save, or bet on the over/under total strikeouts of a pitcher.
Get the Best Bookie Software for Baseball Betting with Bwager.com Here!