If you have been reading through a lot of sports betting news, then you know by now that summer tends to be a slower than usual period for sports betting in the US. There are fewer betting opportunities, especially for basketball and football. Of course, bookies can still earn a lot, especially with the wide variety of betting lines they offer thanks to the use of sportsbook PPH services. For Indiana sports betting, however, baseball is what is keeping sportsbooks afloat.
If you look at your bookie software, you will be seeing a larger share of wagers coming in from baseball bets, as the Major League Baseball (MLB), is about to hit the postseason. In Indiana, sportsbooks saw the handle for baseball betting increase from $65 million to $69.4 million. This gives us a 6.7% month-over-month increase in baseball betting.
Aside from baseball betting, football, basketball, and other sports took in 8-digit handles for the month. Parlay bets remain popular, with a $56 million handle. Even with fewer wagers, the numbers are still healthy for the first month of the fiscal year.
Indiana Sports Betting in July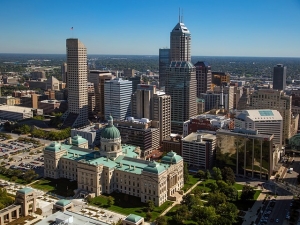 According to the numbers from the Indiana Gaming Commission's report for July, the state's sportsbooks saw $203.8 million in bets. This is, however, 9% lower than June's $224 million. The decrease in handle is something sportsbooks in Indiana share with sportsbooks nationwide.
Even though there is a slight decrease, it is consistent with historical trends, and is expected to increase once football betting begins. If you are using the right sportsbook software, the betting platform features will help you easily manage what will be a huge jump in betting activity when that happens.
And even if we have a dip in handle, the hold percentage for July is actually at 11.3%, which is much higher than June's 8.6%. This means that sportsbooks have a higher percentage of the handle compared to the previous month. The total taxable Adjusted Gross Revenue (AGR) for the month is at $23.25 million.
Get the Best Sports Betting Software for Bookies at Bwager.com Here!

Bwager.com Pay Per Head Blog
Average rating:
0 reviews