In the latest gambling insight and news, the US casino gaming revenue for Q2 2023 hits the $16 billion mark, showing us exactly how strong the gaming industry in the country. According to the numbers released by the American Gaming Association (AGA), casinos throughout the country are now operating at record levels. The Gross Gaming Revenue (GGR) for the period is at $16.07 billion, the highest GGR recorded for any year covering the months of April through June.
This is also the second-best quarter registered throughout the commercial casino industry, with the top record held by the previous quarter, January to March 2023, at $16.6 billion. This gives us a whopping $32.71 billion for the first half of 2023. This is 12% higher than the same period last year. Such incredible growth rates only hints at an even better future for the gaming market.
US Casino Gaming is On Track for a Revenue Streak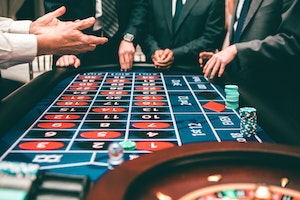 The numbers are more than enough to inspire you to start an online casino yourself. In 2022 alone, the GGR was at $60 billion. If the increase we are seeing in the first half of the year continue, we may see the annual numbers increase as well. This is also, what could be, the third year in the row that we are seeing record numbers in US casino gaming.
The data covers 34 states plus the District of Columbia. It also covers revenue from both brick and mortar casinos and online casinos as well. The report also does not include gaming revenue from tribal-owned casinos. So, technically, the numbers can even be higher.
If you are interested in gambling software info as well as casino trends, legacy gaming continues to be the bread and butter of commercial gaming. This includes slot machines and table games. As for which markets earned the most, Nevada tops the list with a second quarter GGR of around $3.7 billion. Pennsylvania comes in at $1.42 billion, and New Jersey is at the third place with $1.39 billion.
Get a Free Trial of the Best Online Gambling Software at Bwager.com Today!

Bwager.com Pay Per Head Blog
Average rating:
0 reviews