Over the past month, we are seeing a lot of NCAA Basketball changes in conference memberships. This will undoubtedly change the landscape of collegiate basketball in the years to come. It will be favorable for some teams, while it will make ambitions for championship titles more challenging for others. And as you would see in any pay per head blog, there will be a lot of guesses as to who wins and who loses.
Oregon and Washington have announced that they will be moving to the Big Ten. Meanwhile, Arizona, Arizona State, and Utah will be joining the Big 12 in 2024. The changes are more commercial in nature, since this has to do with the value of TV rights for college football. But this affects basketball as well.
So Pac-12 is now down to just four members. The Big Ten will have four former Pac-12 teams: Oregon, UCLA, USC, and Washington. Big 12 now has the Four Corner Pac-12 schools. The SEC will also be getting stronger since Texas and Oklahoma will be leaving the Big 12.
NCAA Basketball Changes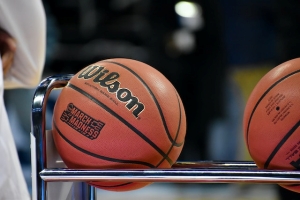 As long as you are using a reliable sports betting software company, then you wont need to have a cheat sheet for all these changes. The software will always offer you accurate betting lines. But basketball betting will definitely be more exciting with the new power structure within these conferences.
For instance, the Big 12 is already considered to be a powerhouse conference. But they will be getting even more with Arizona, Arizona State and Utah coming in. The Big Ten gains UCLA, a powerhouse team that will shake the structure of the 18-team league.
As of now, your bookie pay per head software will not be giving out a lot of changes since the effects of the realignment is minimal for the 2023-2024 season. But come 2024-2025, the changes will be glaring. Until then, let's enjoy the last of what is the current landscape of the NCAA before everything shifts.
Get the Best Bookie Software with Bwager.com. Try it For Free Here!

Bwager.com Pay Per Head Blog
Average rating:
0 reviews