When you want to be an online bookie, you have to remember that along with managing players and betting lines, you also need to be on top of the latest sports news. You need to know the latest league news, team updates, and even news on specific players. This is especially true with high profile players like James Harden in high profile leagues like the NBA.
James Harden has stated that he wants to get out of the Philadelphia 76ers. And he has even gone as far as call 76ers President Daryl Morey a liar, and that he will never play for a team ran by Morey. All this is happening while he is still under contract and in a trade dispute.
Back in June, Harden requested a trade, hoping to end up with the Clippers. However, after months of discussions, it seems that negotiations have fallen through, and Harden will be returning to training camp for the 76ers. Harden responds by preparing to not attend training camp if he is not traded.
James Harden and His Options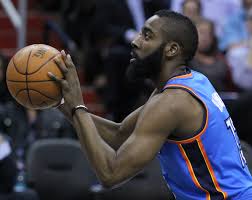 The problem is, the league has a collective bargaining agreement, and there is a clause that somehow sanctions behavior like this. Apparently, if a player is in their final year of their contract and they withhold their services for more than 30 days, then they will be in violation of their contracts. This can block a player from becoming a free agent until the team says so.
This will be a potential problem should Harden decide to play basketball in China, which he has hinted at. The basketball superstar is currently in China and is basking in the attention he is getting there. If Harden does decide to play in China, this will make him the highest profile player to ever play overseas. Many who use a bookie pay per head software will surely be getting a lot of wagers from Asian basketball should this happen.
However, the Chinese Basketball Association has a $5 million cap on foreign players, so there is not a lot of financial incentive for Harden. Add to that the possible sanctions he can get from the 76ers if he will not play for more than 30 days, then he may find himself in trouble. But since the NBA season is not to start soon, you should focus on getting the best pay per head options for football. The NFL is just around the corner, and betting will get busy the closer we get to opening day.
Get the Best Bookie Software with Bwager.com Here!

Bwager.com Pay Per Head Blog
Average rating:
0 reviews