When you become an online baseball bookie, it pays to know the quirks of teams and players. These things seem small in the grand scheme of things. But in reality, it can affect a game, and the outcome of each game. And sports bettors, especially sharps, are very, very particular about knowing these things. As a bookie, you need to know this as well. For instance, the Los Angeles Angels lose against the Tampa Bay Rays.
What is unique about this? It is because if you read sports betting and gambling news, you will notice a trend. The Angels have a knack for losing games even through their players make history or play exceptionally well in a game. Enough fans and bettors have noticed it, and jokes are being made on the fly about this. So, when a member of the Angels shine, people believe the team will lose.
Los Angeles Angels Lose, Ohtani Hits Grand Slam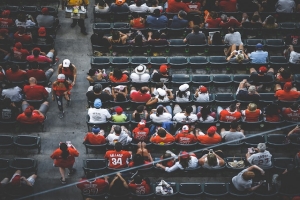 When it comes to baseball you need to keep track of player statistics, especially with players like Ohtani. This sportsbook software for bookies is very helpful with betting lines and line management, so you can focus on getting the latest numbers on teams and players.
For instance, here, Shohei Ohtani gave us his second career grand slam, as well as his 43rd home run of the season. This puts him in a tie for the most in the major league, along with Matt Olson of the Atlanta Braves. The game started well enough, with the Angles leading 5-1 in the second inning. But after Shohani's record was set, things started to go bad for the team. The Rays were able to catch up and get up to a 6-6 tie in the late innings.
Nolan Shanuel also became the first player to contribute to a triple play in their MLB debut since the 90's. This seemed to anger the baseball gods, prompting a defeat for the Angels. While funny and ironic yet entertaining to sports fans, bettors can be a superstitious lot, so keep this in mind the next time an Angels game happens.
Get the Best Baseball Bookie Software with Bwager Here!

Bwager.com Pay Per Head Blog
Average rating:
0 reviews