In the latest sports news, we are seeing a lot of developments in rosters for NFL teams as the preseason is underway. One of the latest is Jonathan Taylor, who has requested a trade from the Indianapolis Colts. This comes after he was reportedly asking for a new contract to begin training camp.
Taylor is supposed to be in the non-football injury list (NFI) as he suffered a back injury while working out in Arizona. He is also still under rehab for an ankle surgery done back in January. Taylor denies having a back injury, though. The conflicting reports we are seeing in football news on this subject means that there is more than being reported.
However, team owner Jim Irsay has also said that they are excited to have him back. His statement suggests other problems that are not related to a back injury. But, he is optimistic that they want to support him and his return to the team.
Jonathan Taylor and the Colts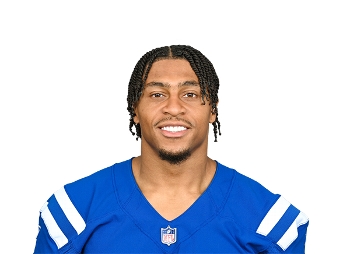 To refresh your memory, Taylor is in his final year of the rookie contract and has earned an extension from the team. He was drafted as a second-round pick three years ago with the Colts. If you want to become a football bookie, keeping track of players and their stats, especially during their rookie contract years is important.
Taylor has rushed for 3,481 yards as well as 33 touchdowns while with the Indianapolis Colts. He also has 802 receiving yards and three touchdowns. He is noteworthy to the Colts as he is the second-fastest player in the team's history to rush for 3,000 yards (across 33 games). Edgerrin James holds the top record at 30 games. In addition, his 36 touchdowns also mark him as the second highest TD record after their first three season with the team.
As of press time, there are still no updates on whether Taylor will be traded. Irsay reportedly does not want to trade him, while other parties within the team may be interested in trading him. There are a lot of spots the RB can move to. And despite his injuries, Taylor remains to be one of the best youngest players in the league today.
Get the Best Bookie Software with Bwager.com Here!

Bwager.com Pay Per Head Blog
Average rating:
0 reviews