According to Riot Games, their League of Legends eSports division is not turning a profit. They are currently trying to find their footing and a way to refresh their league and still earn. This comes after a drop in viewership in the League Championship Series Summer Finals. Comparing it with the Spring finals, there were 21.8% less viewers.
It is, however, a slight dip, and is only a minor challenge for the LoL eSports brand. If you look at your sports betting solution and its portfolio, eSports still comes as one of the fastest-growing sports betting products in the market today.
Your sports betting software will offer a lot of eSports options, and League of Legends is one of the classics, made popular even before eSports gained its international popularity now. Riot games is at the forefront of this with their gaming titles, and League of Legends is still a popular game.
League of Legends eSports Future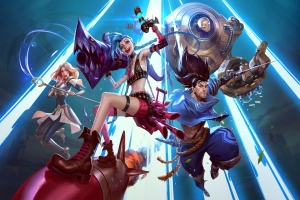 The LCS is still in a very healthy position financially, so there is nothing to worry about. One of the biggest challenge for League of Legends is that compared to other esports titles, this game is much more complex. Thus, in-game purchases prove to be a bit more challenging to sell.
But for eSports in general, the industry is doing very well, with the Valorant Championships currently ongoing. Even those who are new to eSports betting have a lot of options, and League of Legends is only one of many.
In fact, League of Legends still continues to roll out more interesting game updates and expansions to the game, such as a larger roster of characters. The viewership of the tournament by no means reflects on the popularity of the game, or the action that they can get from sports betting enthusiasts. All you need to do is check your pay per head sportsbook and see just how much interest eSports games like LoL are getting.
Get the Best Sports Betting Software for Bookies at Bwager.com Here!

Bwager.com Pay Per Head Blog
Average rating:
0 reviews