Read the latest hockey news to get your bookie pay per head business ready for the coming NHL season. Right now in the offseason, we are seeing a lot of trades and reshuffling in rosters, and some of them are particularly interesting and noteworthy. One of those is the Canadiens getting draft pick Gustav Lindstorm as Jeff Petry moves to the Red Wings.
Petry is in his 14th NHL season, and brings a lot of experience to the table as he moves to the Detroit Red Wings, strengthening the blue line for the team. The defenseman will move to Detroit in exchange of Gustav Lindstrom and a conditional 2025 4-th round pick.
Interestingly, this is the second time Petry has been traded in this offseason alone. In the 2022-2023 season, he was playing for the Pittsburgh Penguins. He was traded to the Canadiens early this month.
Jeff Petry Moves to the Red Wings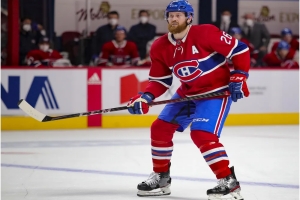 When you open a sportsbook, you look at the cost of using the sportsbook software and the like. With trades, you also look at the salary and the cost of getting each player. For Petry's case, the Penguinds retains 25% of his $6.25 million salary. The Canadiens, meanwhile, are retaining 50% of the remaining salary. So, the Red Wings get Petry for $2.3 million for two seasons. Quite a deal, given the experience of the defenseman.
If you always follow NHL lines in your bookie pay per head software, Petry should be more than just a familiar name to you. He is, after all, consistently reliable even at his age. Last season, he has 5 goals and 26 assists over 61 games. He also controlled 53.9% of the expected goals with him on the ice.
Petry will be joining the defense of the Red Wings with Justin Hall, Jake Walman, Moritz Seider, Shayne Gostisbehere, and Ben Chiarot. The Red Wings have been busy bolstering the team's roster, so keep an eye out on this new lineup when hockey season kicks off.
Get the Best Hockey Betting Software at Bwager.com Today!

Bwager.com Pay Per Head Blog
Average rating:
0 reviews