Your sportsbook PPH software is likely taking in a lot more wagers since popular international soccer players have signed with MLS teams. And no team is as popular now than Inter Miami, with Lionel Messi, one of the greatest soccer players in the sport, wearing their jersey. Let us take a look at the Inter Miami versus Atlanta United preview, and see which club will be more likely to win.
In case you need a recap for your betting lines in your bookie pay per head software, Inter Miami is on a 12-game streak, since Messi arrived in the team. Of course, while Messi has given such a huge boost to the club, Tata Martino and Josef Martizen also deserve the credit. You also have Jordi Alba and Sergio Busquets signing with the Herons, so the club really has a lot going for them now.
Inter Miami Versus Atlanta United Match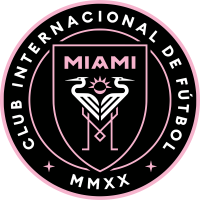 One of the biggest questions fans have is if Messi will be playing. When you are learning how to be a bookie the fast and easy way, you know that when it comes to betting on games like this, high profile players matter. The answer to this question comes in the form of pizza. Pizza that looks to break the hearts of Italians around the world was tweeted by Messi – in the time that the club would have left for Atlanta. This tells us that the superstar may be sitting out on this match.
Kick off is at 5:00 PM ET, and the match will be played in the Mercedez-Benz Stadium in Atlanta, Georgia. Sportsbooks have Atlanta at +145, a draw at +280, with Miami at +155. With Messi not playing, we may see a better chance for Atlanta to win. However, Miami has an incredible way of finding the goal, even against the improving defense of Atlanta.
Get the Best Soccer Betting Software for Bookies at Bwager.com Today!

Bwager.com Pay Per Head Blog
Average rating:
0 reviews