Yes, everyone knows it is too early to talk about March Madness. But if you are learning how to become a bookie, then you know the many wagers one can make in college basketball betting. And you know that as early as now, futures bets on the 2024 NCAA Basketball championship is already ongoing. And given the many changes in college sports, it will be even more exciting than ever.
Many in the industry are looking at Kansas to be the team to beat in the 2023-2024 season. Even sports handicappers and basketball betting experts all agree on this. The Jayhawks now sit at the top of the favorites lists to win the 2024 NCAA Tournament. Sportsbooks show us varying betting lines, but they tend to average out at 11-1. Other favorites are Kentucky, Duke, Michigan State, Arizona, and Purdue.
2024 NCAA Basketball Betting Favorites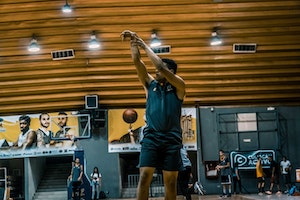 The margins between the wagering on these teams are quite narrow, which is definitely very exciting for college basketball betting. The UConn Huskies are 20-1 to win the 2024 title, but the opening lines had them at 12-1. They do have Dan Hurley at the helm, and many look forward to seeing what the coach can do to with the Huskies.
The Purdue Boilermakers are also familiar names in sportsbooks, as they always retain their status as favorites to win, if not the title, in their respective conference. The UCLA Bruins may also give us a surprise this season, as Mick Cronin has totally rebuilt the team into a powerhouse in the West. While there are a lot of questions on the roster, they really do have a chance to make it further than they have last season, which is saying something.
And if you want more underdog options, the FAU Owls, 5-1, have an amazing coach in Dusty May and his roster really can go far this season. With so many teams with new coaches, programs and players, the next season will definitely cut it close in terms of futures bets for college basketball.
Get the Best Sportsbook Software for Bookies at Bwager.com Here!

Bwager.com Pay Per Head Blog
Average rating:
0 reviews