Those who bet on poker are familiar with the WSOP's many tournaments, as well as their generous rewards. Their events are, after all, full of the world's best poker players. And we are taking a look at the soon-to-conclude WSOP Online Main event, whose reward now passes the $25 million guarantee. The event ends tomorrow, October 3, and we still have the $5,000 WSOP main event. We also still have the $10 million guaranteed GGMillions$ High Roller tournament, among others.
Winners of the tournament, and those who get to move towards the top spots earn a WSOP bracelet, and recently, we have seen these awarded to poker stars. Enrique Rodriguez, Rodrigo Seiji, and Ben Wilinofsky getting theirs over the last few days.
As we enter the final stretch of the tournament, the Main Event is on Day 2. This day is particularly noteworthy becayse the $25 million guarantee is surpassed. And when this happens, this could be the biggest online poker tournament of all time in terms of the prize value.
WSOP Online Main Event: What to Expect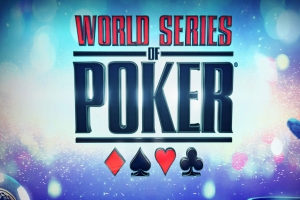 If you are wondering about the poker format and other details, you can actually check out these poker software reviews to learn more about online poker betting sites. For this tournament, we have 642 players getting past, with Viacheslav Balaev in the pole position in the second session. The champion will be getting $2,640,836. The amount may still increase with more events still ongoing.
The current highest purse for the WSOP Online Main Event was back in 2020 with $27,559,500. But right now, the prize pool is at $26,315,000 with 5,540 entries collected. To set a new record, the entries must hit 5,803 at the very least. The WSOP Online Tournament has dozens of events, so there is a lot to keep track of. It is also very lucrative for players who want to compete. You can also earn a lot from offering poker betting, which you can do with the help of this live dealer casino platform.
Get the Best Gambling Software with Bwager.com Today!

Bwager.com Pay Per Head Blog
Average rating:
0 reviews